GUARNTEE TO BE ORIGINAL, 15 DAY INSPECTION PERIOD
1940s ROTC Virginia Tech Corps of Cadets Uniform, ID'd to Troy H. Neal - ORIGINAL RARE -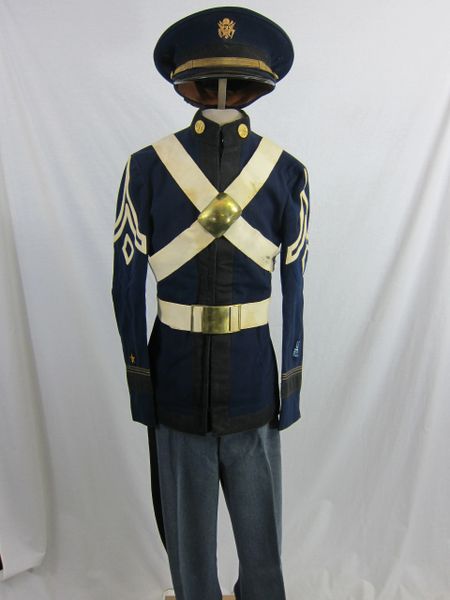 1940s ROTC Virginia Tech Corps of Cadets Uniform, ID'd to Troy H. Neal - ORIGINAL RARE -
Description
Original 1940s Pre WWII ROTC VPI Cadet Uniform
"Virginia Polytechnic Institute "VPI" 
 THIS IS A RARE UNIFORM -
THIS IS A RARE UNIFORM - In great used condition
This uniform was worn by cadet Troy H. Neal as identified in the uniform. The uniform includes his blue tunic with his rank chevrons, and VPI buttons, blue/grey trousers with black stripe, white belt w/double buckle by "NS Meyer NY" , his chest belt and buckle, his cover "cap" with original box having VPI buttons on cap, cuffs, and neck cover. 
Nice collectors item, research on Troy H, Neal still needs to be done. He may have served as an officer in WWII after graduating from VPI.
NOTE: THE MANNEQUIN IS FOR DISPLAY ONLY AND NOT PART OF THE GROUP.