GUARNTEE TO BE ORIGINAL, 15 DAY INSPECTION PERIOD
WWII USSR Russian Model 1891 Mosin-Nagant Rifle, like used by Russian Snipers, Demilled Non-Firing - ORIGINAL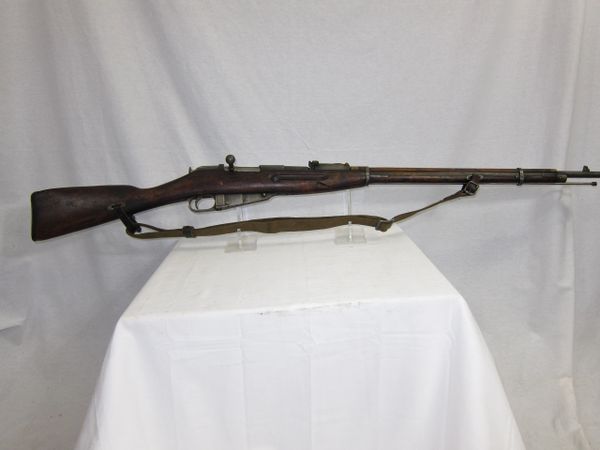 WWII USSR Russian Model 1891 Mosin-Nagant Rifle, like used by Russian Snipers, Demilled Non-Firing - ORIGINAL
Description
Original WWII USSR Russian Model 1891 Moisin-Nagant Rifle "Demilled"
- WWII Dated 1933, Non-Firing Mosin-Nagant -
 THIS IS A NICE DISPLAY - In great battlefield condition
This is an excellent display gun for you Soviet Soldier. WWII original battlefield used demilled Model 1891 Mosin-Nagant Rifle, Non-firing display. Very good example of the classic Russian gun.  Very good example of a dated 1933 demilled Soviet WWII standard issued rifle. Has nice receiver markings, with Soviet "Star" on top of the barrel. Nice Russian WWII bolt action rifle, same used by their snipers to take out German troops. 
During the Battle of Stalingrad, talented Russians snipers used the Mosin-Nagant 1891 version to wreak plenty of havoc against their Nazi adversaries. One of those talented sharpshooters was none other than the Soviet hero himself, Vasily Zaytsev as shown in the movie "Enemy At The Gates"
Looks and feels just like a live gun, but cannot be made to fire. Trigger pulls, sights adjust, safety works and comes with a period correct sling.   
Nice addition to any collection or display.
"THIS GUN IS DEMILLED and CAN NOT BE MADE TO FIRE"